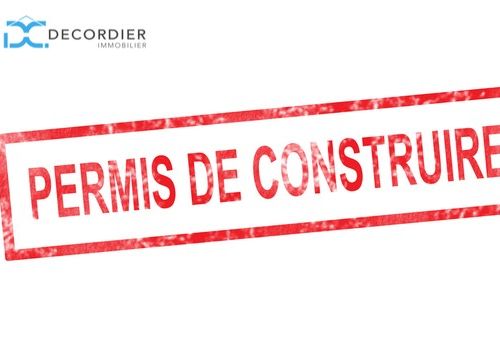 For new construction on bare ground, you must apply for a building permit. This is Cerfa No. 13406 * 06 (for single-family house). This approach aims to ensure that your project complies with the urban planning rules in force in your area. You must detail your construction project and provide all the supporting documents and documents that are requested. To help you in your steps, De Cordier Immobilier presents the different steps to follow to obtain your building permit and carry out your project.

What must be included in your building permit file

Site plan of the ground

This plan makes it possibleto knowthe situation of the ground on the commune, the applicable town planning rules (ex. : COS) and the possible easements.
You have to indicate the scale and the North direction.

1 copy per file + 5 more copies.
Mass plan of the building to be modified or built
Presentation of the project in its entirety.

You must indicate the scale and direction of the North, as well as the dimensions (length, height, width).
The plan must show:

• existing buildings in the field with their size and exact location,
• the buildings to be built with their dimensions and their exact projected location,
• the parts of the land that are planned to be excavated to carry out the project,
• existing trees, if any, indicating which ones will be maintained and which ones will be deleted,
• trees to be planted,
• the intended location for connection to the networks or installation of the individual sanitation system.
1 copy per file + 5 more copies.
Sectionnal plan of land before and after the work
The sectional plan must show:

the profile of the land before and after the work,
the implementation of the construction in relation to the terrain profile.
the external volume of buildings.

1 copy per file + 5 more copies.
Notice describing the terrain and presenting the project
The notice indicates:

an initial presentation of the land,
a presentation of the project,
the materials and colors of the construction project.

1 copy per file
Plan of facades and roofs
It allows to appreciate the external aspect of the construction.
1 copy per file
Graphic document to appreciate the insertion of the project in its environment
Drawing or photography.
1 copy per file
Photography situating the terrain in the immediate vicinity
It must show the buildings or grounds in the immediate vicinity.
1 copy per file
Photography situating the terrain in the distant environment
It must show the street, the facades or the surrounding landscape.
1 copy per file
The use of an architect for the development of your project is not mandatory if the floor area and the footprint of your home are less than 150sqm. However, we strongly recommend that you hire a professional to help you.
The steps of the building permit
Once your file completed, you must send it by registered mail with acknowledgment of receipt or deposit it at the town hall of the municipality where the land is located where you want to build your house. Processing times are 3 months upon receipt of the file.
You will be notified of the decision of the town hall for mail or email. Once your building permit is accepted, it is valid for 3 years and can be extended by 2 times 1 year.
Throughout the duration of the work, you must display your building permit on your land using a sign that you can easily find in a DIY store. You must include:
• your name,
• your company name or corporate name,
• the date of issue of the permit, as well as its number, and the date of posting in the town hall,
• the nature of the project and the size of the land,
• the address of the town hall where the file can be consulted,
• the name of the architect who created the architectural project if the project is subject to the obligation to use an architect,
• third-party recourse rights, namely:
"The contentious period of appeal is two months from the first day of a continuous period of two months of posting in the field of this panel (article R600-2 of the urban planning code). "
"Any administrative appeal or contentious appeal must, on pain of inadmissibility, be notified to the author of the decision and to the beneficiary of the permit or the decision taken on the prior declaration.
This notification must be sent by registered letter with acknowledgment of receipt within fifteen clear days from the filing of the appeal (article R600-1 of the Town Planning Code) ".
• if the project provides for constructions: the surface of the floor and the height of the building or constructions expressed in meters in relation to the natural ground.
ELAN law: good news for building permits
In the framework of the law ELAN (law of evolution of the housing, the development and the numerical one) which aims to favor the construction of housing and the homeownership in the nine, several measures are planned to facilitate the obtaining building permits, in particular by simplifying planning and construction rules. Good news so if you start building your file !
You want to build your house in Haute-Savoie ? The professionals of our real estate agency located in Evian les Bains are at your disposal to help you in your project !