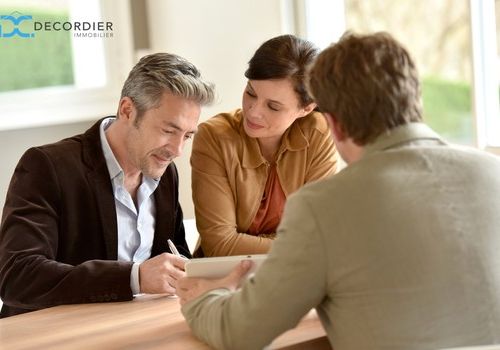 Lots of people dream of having a place to drop by in the mountain or near the water. The real estate market in department 74 goes well and presents quite a vast listing of potential properties: chalets, houses, flats, studios, villas… Most often, because of the characteristics and the diversity of the area, it is strongly advised to contact a local expert when it concerns real estate investments.


Real estate in department 74 and in Evian: a peculiar market

The townships in Haute-Savoie are unique and attractive places that offer numerous opportunities to buy or sell, but the specificities of the mountain market and its relative resilience make it complex and sometimes hard to grasp for newcomers. That is why DE CORDIER IMMOBILIER agency, located in the very centre of Evian-les-Bains proposes you to invest in flats for rents in this Swiss border area. We can present you properties on the whole Chablais area. The closeness of Evian-les-Bains and Thonon with cities like Lausanne, Montreux or Geneva and its airport, enables those thermal towns to attract foreign visitors. You will find in our office all the practical and legal information useful for your future purchase in the Haute-Savoie!


Find your partner for real estate researches in the department 74

For an investor who wishes to purchase a real estate property in department 74, you have to make sure you are dealing with a serious office. The geographic location of Evian-les-Bains has made it a top destination. Once you are here, the ideal thing to do is to contact a local agency that is specialised in mountain real estate. If you wish to sell, the best is to pick up an office that is close to the property you wish to put for sale. It will be more aware of the prices of the local real estate market and of the transactions recently done in the district.


DE CORDIER IMMOBILIER, a local and independent agency

The regional agencies are most often the ones who know best the evolution of the local real estate market. The franchises or larger groups have bigger communication and marketing means, yet they deal with the sales in a more industrial manner. DE CORDIER IMMOBILIER is an agency that mainly composed of natives of the Chablais or living in the towns around Evian who actually and acutely know the city and the whole area of the Swiss border: they are more likely to advise you and meet your expectations for you to purchase your property in the department 74.