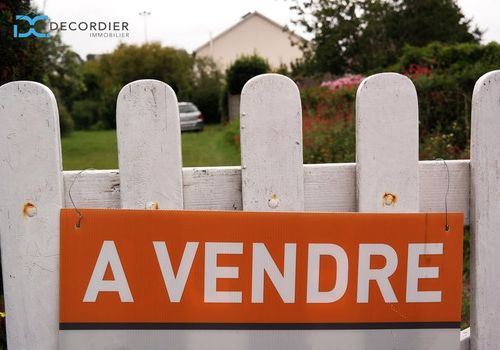 Is this end of the year favorable for the sale of a property in Haute-Savoie ? The Franco-Swiss border area remains very attractive. Real estate prices are much lower on the French side than they are in Switzerland. Border workers are numerous, and they are all potential buyers of property located in Chablais.

Several factors must be taken into account to assess the health of the real estate market and determine whether or not the period is suitable for sale. Among them, the level of interest rates and home ownership assistance schemes, starting with the PTZ and the Pinel scheme.


Strong demand for housing from border workers

The French-Swiss border region is considered a tense area where demand for housing is greater than supply. Few units are available for sale and rent. A property put up for sale therefore generally finds a buyer quickly.

In addition to the Swiss job market, which is still very attractive, the efforts to open up Chablais are paying off and the development of this new infrastructure is attracting new residents. So many people who need to settle and find accommodation.


Stable credit rates

While they have risen in recent months, mortgage rates remain low, encouraging households to buy. The prices of sqm have tended to increase too during the summer, making the sale of an apartment or a house in Haute-Savoie more profitable and allowing to expect an added value. The prices of sqm are however variable. They are a function of the location of the property but also of its nature : apartment, house, villa, chalet ... On average, there is 3779 euros per sqm for an apartment and 3408 euros on average for a house.
These prices are much lower than in Switzerland , and this is also the reason why the Helvetians are numerous to settle on the French side of the border.


Tips for quickly selling a home in Haute-Savoie

The speed and smooth running of a real estate sale in Chablais or elsewhere, are not only a function of the health of the real estate market. It is essential to estimate the housing in order to put it on sale at a fair price, without selling it out or overstating its value.

To estimate a good is not an easy thing. This estimate depends on several criteria. Do not hesitate to call a professional to make it.

It is also important to make your home attractive. We talk a lot about home staging. It's simply a matter of redeveloping your home so that potential buyers can project themselves more easily.

If you use a real estate agency to sell your property, know that the exclusive mandate is often a better option than the simple mandate. A property under an exclusive mandate is generallysold faster than a property sold under a simple mandate. The agency with an exclusive sales mandate puts more resources in place to ensure the sale of the property since it is not in competition with others.