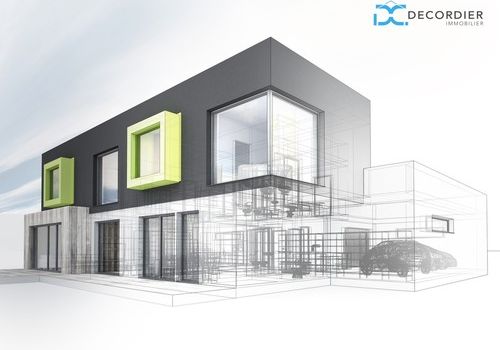 Why buy a new property in Evian-les-Bains ?

For many reasons, buying a new home, whether it's your primary home or a rental investment, has its share of advantages. In the Chablais region, many new programs have been coming off the ground in recent years. This is particularly the case in Evian-les-Bains. These new constructions respond to a growing demand for housing in the Franco-Swiss border region. De Cordier Real Estate tells you more about these programs and the benefits of investing in new real estate.

The tax benefits of new property

The PTZ and the Pinel scheme will be well and truly extended in 2018. Remember that a rental investment made in Pinel law can save up to 6 3 000 euros over 12 years.
The PTZ until then (and until December 31st, 2017) available in all areas, will not be applicable to tense areas from January 1st, 2018, and 2020.
The town of Evian-les-Bains is considered a tense area, like a number of other cities in Chablais. As Thonon-les-Bains, Evian is located in an area B1. Areas B1 are particularly interesting to make an investment in new real estate Pinel scheme. Buying prices, like rents, are moderate and therefore accessible to a large part of the population. In zone B1 rents are limited to 10.07 euros per square meter. The resource ceilings depend on the composition of the household.

Guarantees and performances of new homes

The new housing out of the ground in Evian and its surroundings, meet strict requirements in terms of energy performance. They comply with RT 2012 regulations .
Investing in a new home, whether to make it your main home or rent it, is also avoiding many of the common problems with old housing. The w arranty s biennial and decadal permett e nt cover any defects in construction work to be done in the years following the delivery of housing.

The boom in new real estate

New real estate has boomed over the past two years, and the Chablais region has not escaped this recovery in the new construction market. The demand is important in this region attracting both the French working in Switzerland and the Swiss themselves, who come to the French side of the border for much lower real estate prices than on the Swiss side. You will find on the market apartments of all sizes, located more or less close to the lake, offering all the comfort and benefits that can be expected when investing in new property.

You want to buy a new apartment in Evian-les-Bains ? Do not hesitate to contact the team of De Cordier Immobilier real estate to discover the various programs and new housing available for sale.