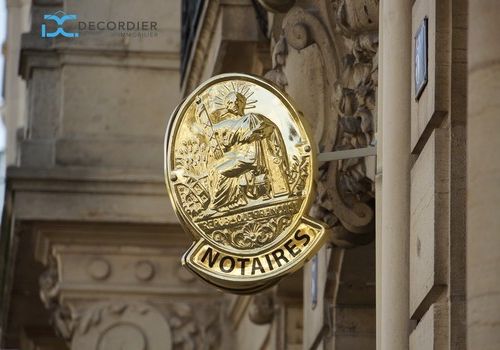 All real estate sales require the intervention of a notary. What is its role in the transaction?
De Cordier Immobilier, real estate agency located in Evian-les-Bains in Haute-Savoie, comes back on the missions of the notary within the framework of the sale of a real estate property.


Real estate sales: when to call upon the notary ?

The notary can intervene at the stage of acceptance of the sale by the owner-seller. A compromise or promise of sale must be signed and if the presence of a notary is not compulsory, it is strongly recommended to avoid any unpleasant surprises.

The notary is in charge of preparing the deed of sale and verifying a certain number of points concerning the seller and the purchaser. Its intervention is mandatory for this stage of the sale. He draws up, authenticates, publishes and preserves the deeds of sale. It verifies the ownership of the property and its mortgage status. It purges the mayor's right of first refusal.
The notary also plays an important advisory role. Because of its status as an expert in real estate, it can offer assistance to both the buyer and the owner-seller. He or she is a legal adviser and may also be involved in negotiations.


Notary fees

The notary fees, to be added to the price of the sale of the property, are generally charged to the purchaser. Note that this amount does not accrue in full to the notary. Only one part corresponds to his fees. The major part is paid back to the State in the form of taxes and duties. The notary only collects about 10% of the amount of what is called notary fees.


Choosing the Notary Public

Seller and purchaser are free to choose their notary. It is often the vendor's notary who drafts and publishes the authentic deed of sale (the minute) with the Land Advertising Department. We speak of a double minute when two notaries are present.

If the buyer and seller can choose any notary practising in France, it is recommended to call a local notary. The latter will know more about the real estate market and the town planning rules in force in the commune where the property in question is located.

You want to sell or buy a property in Haute-Savoie? De Cordier Immobilier real estate agency offers houses, apartments, villas, chalets, building plots and new programs in the 74. Do not hesitate to discover our listings and contact us for more information about our properties.