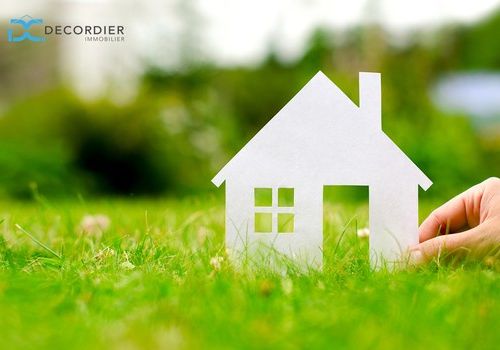 Do you have plans to build the house of your dreams ? The first step is of course the choice of terrain. Here are some tips to choose your property and avoid unpleasant surprises.

Know the terrain
You have spotted the ideal terrain ? To ensure that your construction project is feasible, several documents will allow you to know the status and status of your land. You can easily consult them in town hall.

- The Certificate of Urbanism (CU)
Indispensable for any construction project, this document will give you information concerning planning rules, possible easements, the tax and participation system applicable to the land concerned, the state of existing or planned public facilities.
You will also know if your future land is located on a risk zone (floods, landslides, settlements, avalanches, forest fires, etc.) or in a protected area subject to strict urban planning rules.

- The Local Urban Plan (PLU)
Essential for the building permit, it will tell you in detail the rules of specific constructions that apply in your area (construction height, distance to the boundaries of the land, etc.)

Good reflexes to protect you from unpleasant surprises

Other information will help you avoid some inconvenience, during construction, but also in the longer term.

- To limit the ground
This step is not mandatory but allows you to know the exact surface of your land and to set the limits.

- Check existing connections
If your land is not serviced, that is to say having water, gas, electricity and telephone, it will be necessary to provide additional work. If you do not have access to the mains drainage, you will have to install a septic tank.

- Check the nature of the soil and subsoil
The quality of the soil can have an impact on the construction work (slope, clay soil, etc.).

- Taxes to be provided
Ask about the amounts of the different taxes you will have to pay:
- development tax,
- housing tax,
- property tax.

Define your life plan in the long term to choose the ideal location

The criteria are not the same if you consider building a second home or your primary residence.
Find out about the proximity and quality of transport networks (stations, roads), the presence of school infrastructure and amenities (shops, doctors, etc.).
Check also the quality of communication networks (internet, telephone, television reception). Be attentive to noise pollution (near a railway line, an air corridor, a major road).
Do not hesitate to meet your future neighbors to get a more personal idea of ​​where you plan to build.
To choose your building plot, do not hesitate to get advice and support from our teams in your project.