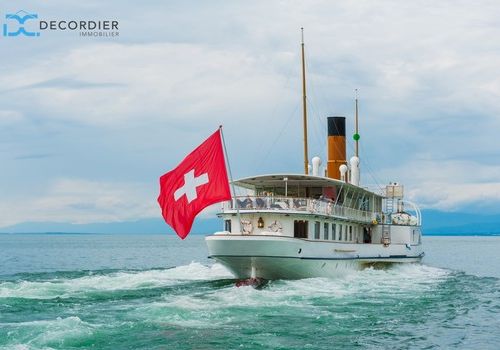 Switzerland is a country with attractive economic dynamism, and the fame of big cities like Lausanne or Geneva is well established. Salaries are higher and attract more and more French employees. Many, however, make the choice to stay in France.

The benefits of cross-border status

Thanks to existing agreements between Switzerland and the European Union, the French working in Switzerland enjoy the status of "frontier". To become a frontier worker, you must reside at least one day per week in your home in France and work for a Swiss company.
Once you have your G permit (Border Work Permit), you will enjoy several significant benefits compared to your situation.
higher wages
On average, a Swiss employee earns the equivalent of an executive in France
tax benefits
You work in Switzerland and therefore pay your taxes in Switzerland. You benefit from the withholding tax (directly on your Swiss salary) and a lower level of taxation than in France.
​greater job security
The unemployment rate in Switzerland is one of the lowest in Europe. Swiss companies offer many benefits to their employees and encourage career development internally.
and above all: a more attractive French real estate market
Real estate prices in Haute-Savoie have stabilized in recent years and remain well below those in Switzerland. Buying your main home in France is therefore easier and more advantageous.
The cities of Haute Savoie popular cross-border
To settle, many families prefer the border towns of Haute-Savoie like Thonon-les-Bains, Evian-les-Bains, Bons-en-Chablais, Douvaine, Veigy, Neuvecelle, Publier, Lugrin... These cities offer a living environment of more pleasant, between lake and mountain.
By choosing to buy your main residence in Haute-Savoie, you are sure to settle in a region where life is good. The shores of Lake Geneva have a timeless charm that will delight you every day.
Do you want to live near Switzerland ? Do not hesitate any more and contact the agency DE CORDIER IMMOBILIER, located in Evian-les-Bains. We cover the Swiss border area of ​​Chablais and will be able to accompany you in the best way in your project and according to your desires.